Energy Assistance
Energy conservation is an integral part of this program in helping participants by lowering their energy costs during the cold weather season. The program helps income eligible homeowners & renters with assistance toward their heating & electric bills.
The Energy Assistance Program (Season 2021-22) begins October 1, 2021 and ends May 31, 2022.   
Application Information
Energy Assistance Income Guidelines 2021-2022 Income Guidelines
Energy Assistance Application 2021-2022 Fillable ACCAP App Instruction Package
Energy Assistance Alternative Languages Application 2021-22 can be found at this link https://mn.gov/commerce/consumers/consumer-assistance/energy-assistance/
** To apply for assistance please print an application or you can request one be mailed to you, by calling:763-783-4747 to submit your application, you can mail it to ACCAP 1201-89th Ave. N.E. Blaine, Suite 345 or you can fax it to 763-783-4940 or email it in PDF FORMAT to: eapmail@accap.org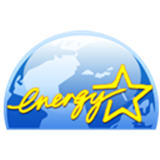 Energy Assistance Work:
Energy Assistance is located at the Blaine Human Service center for Anoka County, 1201 89th Ave NE Suite 345, Blaine, MN 55434. Regular Office hours are Monday-Friday: 8:00 am – 4:30 pm. The building is currently open to the public. Please contact us via email, fax, phone or mail. You may drop off your application in the Anoka County drop box only, in front of the building – you MUST put your information/application in an envelope and mark it "ACCAP-ENERGY ASSISTANCE" to ensure that it gets to our agency.
Energy Assistance Frequently asked Questions
Energy Assistance ERR Information:
This program may be able to assist qualified, approved Energy Assistance households who own their home with repairs or replacement of non-functioning heating systems. Please contact our offices at 763-783-4747 if you are experiencing a no-heat situation.
Weatherization Information:
This program is available to assist households in improving energy efficiency. All households who apply and are approved for Energy Assistance are referred for Weatherization Services. Weatherization for Anoka County is administered through Community Action of Ramsey and Washington Counties. If you are interested in Services, please contact 651-482-8260