ACCAP Career Opportunities 
Have you ever wanted to make a difference in the community? If so, ACCAP might be the right place for you. Employees of ACCAP help clients in Anoka County, and some cases are in Washington County, through programs such as Head Start/Early Head Start, Child Care Assistance, Parent Aware, Housing Services including Energy Assistance, FAIM, Foreclosure Prevention, and several Senior Programs to name a few. If this seems right for you, check out our current Job Openings throughout the Anoka and Washington Counties below.
How to Apply:
You may submit your application, resume and cover letter specifying the position you are applying for.
Printable Employment Application
Fillable Employment Application
For Fillable Applications:
Please download and save the application to your computer prior to entering your information into the application. Once saved, reopen the application from your computer at which time you can enter your information into the application. Once completed, save it again. Then it can be emailed as an attachment to sferrell@accap.org.
**Please note: if you do NOT do this, the application will be emailed blank and you will be asked to complete the application again.  **The "signature" portion of the application may not work unless you have the correct version of adobe on your computer. In order to sign it, you must create a Digital ID if you do not have one already. Otherwise, you may print the filled in application and sign it by hand.
All Applications can be mailed, faxed, or dropped off to the location listed below here and on top of the application. Emailed applications should be sent to sferrell@accap.org.
By Email:
By Mail:
ACCAP
Attention: Human Resources
1201 89th Ave NE, Suite 345
Blaine, MN 55434
By Fax:
Questions about the application process, contact:
Human Resources at 763-783-4962 or hr@accap.org
In person:
Monday – Friday 8:00 a.m. – 4:30 p.m. – Not currently available due to Covid-19.
ACCAP Main Offices
1201 – 89th Ave NE, Suite 345
Blaine, MN 55434
Head Start
9574 Foley Blvd
Coon Rapids, MN 55433
Benefits: 
In addition to ACCAP's Compensation Plan, ACCAP offers a comprehensive benefit package to eligible employees, some at no cost.  Please CLICK HERE for a full synopsis of ACCAP's Summary of Benefits.
Our comprehensive benefit package includes:
Medical Insurance
Dental Insurance
Vision Insurance
Life Insurance
Short and Long Term Disability Insurance
Matched 403(b) Retirement Plan
Paid Time Off (Sick and Vacation)
10 Paid Holidays
Tuition Reimbursement
ACCAP observes the following holidays:
New Year's Day
Martin Luther King Jr. Day
President's Day
Memorial Day
Independence Day
Labor Day
Veterans Day
Thanksgiving Day
Friday after Thanksgiving
Christmas Day
Employment Laws: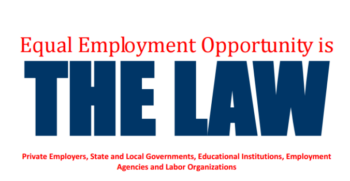 EEO is law with supplement

Pay Transparency
E-Verify Participation – English & Spanish

Right to Work – English & Spanish
*E-Verify® is a registered trademark of the U.S. Department of Homeland Security